You may have noticed one accessory we use again and again are the gold metal starbursts (or flowers) by Two's Company. Though technically wall art, they make for great tabletop decor atop a stack of books or a vanity tray:

And though we don't use them as wall art in our homes, our friend Katie shows us just how much of a statement they make on the walls! Especially when multiple sets are used! Love how fun and whimsical they are!
Photo by Katie Ellinger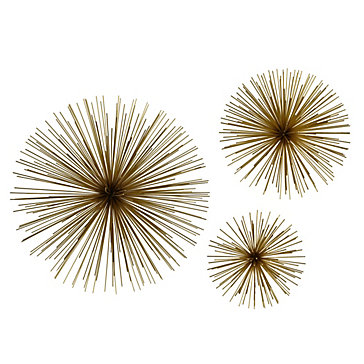 The Two's Company set can be found anywhere from about $90-$130 versus a set at Z Gallerie for just $60! And another bonus is the Z Gallerie starbursts can be purchased individually in case just one tabletop accessory is all you're after.