We are thrilled to have a fire place in our new house! Being South Florida, it might not get a ton of use, but it's a design aesthetic I've always wanted. The mantel is original to the house and has great carved detail. I'm really looking forward to making the fireplace the focal point of our living room. There are so many different directions you can go and it's been fun checking out inspiration.
There are a pair of existing sconces over the mantel that I would like to replace.
I happen to love these unique vintage ones at Palm Beach Regency:
But part of me loves the formality of these greek key sconces (Perhaps with a drum shade to make them a little less traditional?)
Lighting to be determined!
I think my large clam shell could look really great placed in the hearth and filled with coral.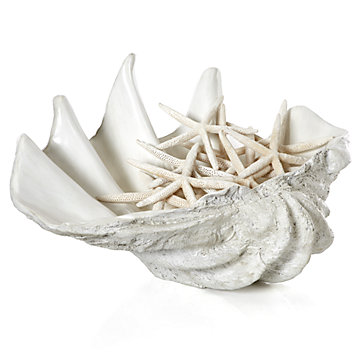 However, on those rare chilly nights when we get a fire going, how amazing would this screen look?
With Joe's large art collection, we will most likely choose one special piece as the focal. Stay tuned to see what we decide on and how it all comes together!
Now I'm actually looking forward to a cold night or two this winter!