I don't know if it's just because we live in South Florida, but I love flamingos! They are such beautiful, feminine, whimsical creatures. And it seems they are popping up in home decor more and more! We think it is a great way to introduce a little tropical (as well as pink!) into your home without being cliche.
There is no shortage of fantastic flamingo artwork out there right now!
From watercolors, to audubon prints, to photography! But be sure steer clear of the tacky flamingos...There are a lot of them out there too!
The Animal Print Shop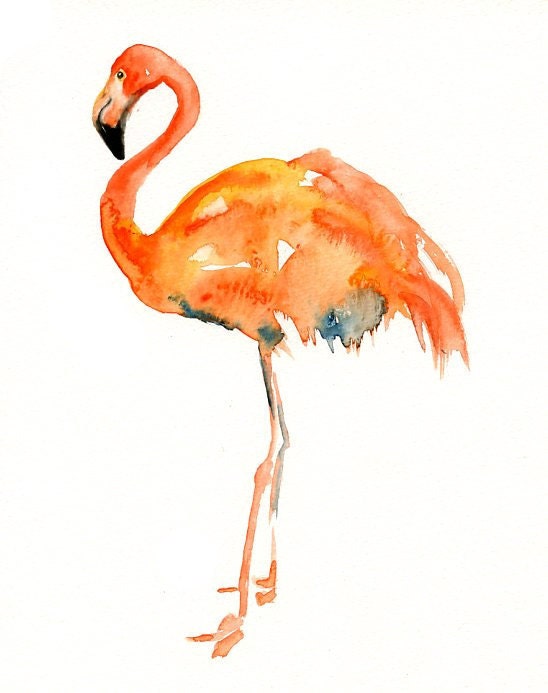 Etsy
In addition to artwork, there are some fun flamingo accessories too!
How cute would this silk flamingo pillow be in a little girls nursery?!
In Our Homes
Flamingo Audubon Print Hangs in Christin's Stairwell